motHeadline: Culinary Workshops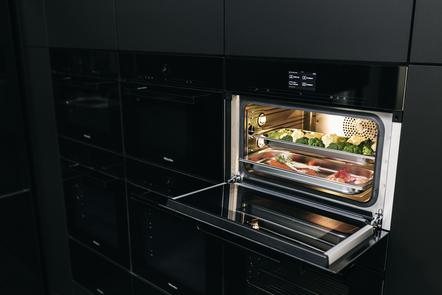 In light of the Coronavirus COVID-19 outbreak, we believe that it is our utmost responsibility to be conscious at Miele. We prioritize and safeguard the health and well-being of our customers, employees, partners — and ultimately our community.
All upcoming events, cooking and product classes, demonstration or workshops have been cancelled until further notice. We thank you for your kind understanding. We wish you and your loved ones to stay safe and healthy.
Miele offers a monthly range of themed culinary workshops to enhance your cooking experience
From European to Cantonese themed culinary workshops, Miele encompasses them all! Our themed MasterClass workshops feature guest chefs and culinary instructors sharing their signature recipes and dishes for the season using a fully-equipped Miele kitchen. There are also regular culinary workshops that demonstrate the appliances' full range of capabilities which include roasting; baking and steaming.
Be pampered by Miele's warm hospitality at the Miele Lounge
Our themed culinary workshops are held at the Miele Lounge, conveniently located at the heart of Orchard Road. Most of the culinary workshops are conducted at the Active Kitchen which can sit up to 10 guests comfortably. During hands-on workshops, participants are encouraged to use and experience the benefits of Miele's appliance's cutting-edge technology and design. Regular demo workshops are also conducted using Miele's renowned steam ovens, showcasing the health benefits and perfect results of cooking with PureSteam.
Besides the Active Kitchen, workshop participants are invited to the cosy yet elegantly designed sun-lit living room where they can enjoy a cup of fresh coffee brewed with Miele's Generation 6000 coffee machines. Participants can sip on their choice of beverage while browsing through our collection of cookbooks before the culinary workshop commences.