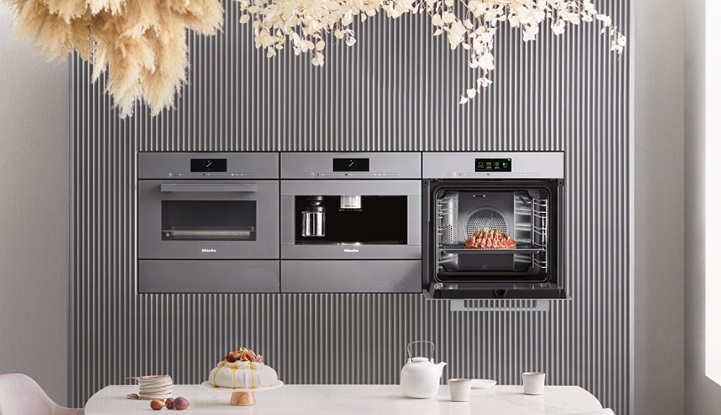 Built-in Appliances Promotion
Our built-in range comprises of a wide range of appliances from sleek, high tech coffee machines to elegant cooker hoods to steam combinations for the ultimate taste sensation. With Miele, you are always assured of the finest quality and stunning simplicity.
Shop now
Built-In Appliances Promotion
Built-in Appliances Promotion
Tier 1: Receive 5% off your invoice value with purchase of 2 to 4 built-in appliances.
Tier 2: Receive 10% off your invoice value and a complimentary Miele Scout RX2 Robot Vacuum Cleaner (worth $1,299) with purchase of 5 or more built-in appliances.
Categories include:
Ovens (except H 2265-1 BP)
Microwave Combi Ovens
Steam Ovens (except freestanding steam ovens)
Steam Combi Ovens
Steam Ovens with Microwave
Microwave Ovens
Gourmet Drawers
Vacuum Sealing Drawers
Induction Hobs
Gas Hobs
Induction Hobs with Extractor
CombiSets
CombiSets with Extractor
Cooker Hoods
Integrated Dishwashers
Semi-integrated Dishwashers
Built-in Coffee Machines
Refrigeration Appliances
Wine Conditioning Units
Enquire in-store
Terms & Conditions
This promotion campaign is effective from 2 November 2020 - 28 February 2021.

Delivery to be completed on or before 31 March 2021.

All gifts will be given after delivery of appliances, while stocks last.

Freestanding appliances, vacuum cleaners, accessories, consumables, spare parts and
service items in the same order are not eligible to this promotional discount.

The promotion applies to a single confirmed order and with delivery to be made to one single address.

Miele reserves the right to change the terms and conditions without prior notice and the right of final decisions in cases of disputes.