Mainfranken is known as "wine Franken"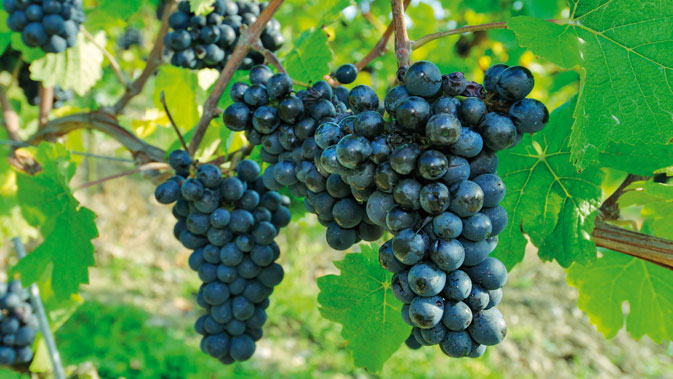 Mainfranken is known as "wine Franken"
With just under 6,000 hectares of vineyards, Franken is only the sixth largest wine-producing region in Germany, but its Silvaner grapes have taken it right to the top, even internationally.
Vines are grown almost exclusively in the north-west of Franken. The largest area of vineyards is in Unterfranken and, in particular, in the valleys of the Main between Aschaffenburg in the north-west and Bamberg in the north-east. This is why Mainfranken is often called "wine Franken". In the Untermain district, the climate is ideal for red grape varieties such as Pinot Noir and Pinot Noir Précoce. The best Pinot Noir wines, such as those from Rudolf Fürst and Schmitt's Kinder, impress with their finesse, lightness and silky tannins.
The Main triangle between Gemünden, Marktbreit and Schweinfurt is famous for its great Silvaner wines, which are bursting with minerality, fruit and acidity (for example, Max Müller I, Rudolf May, Horst Sauer, Rainer Sauer, Löwenstein, Bürgerspital). Silvaner wines from the Steigerwald are also honest and full of mineral notes. The most southerly part of Franken's wine region, the Taubertal, has Müller-Thurgau vines growing in its limestone soil, which produce impressive wines full of refinement, and also fruity, light-red Tauberschwarz grapes, a local variety that is centuries old and only cultivated in the Tauber region.
More information:
www.weinland-franken.de
www.fraenkisches-weinland.de
www.franken-weinland.de

Text: Rainer Meier