Champagne Clos Lanson 2006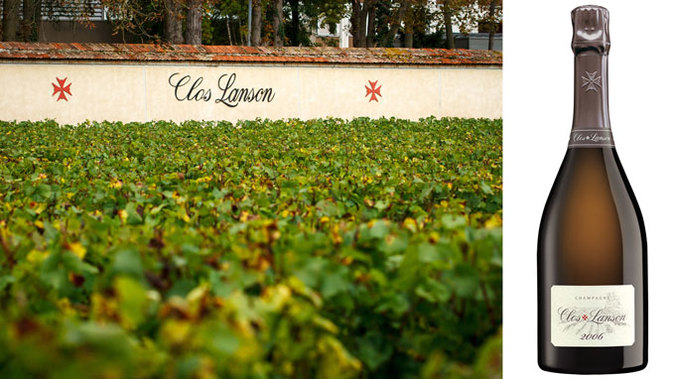 The treasure from the secret garden
It takes ten years for a grape from a small vineyard in Rheims to become a champagne that cellar master Hervé Dantan can present with visible pride.
Aromas of white peach and fresh citrus fruits, scents of yellow flowers, a hint of butter, hazelnut, vanilla and fruitcake, all bound together with the fine note of damp minerals – Champagne Clos Lanson 2006 is a veritable masterpiece, radiant and extraordinarily elegant. The grapes – exclusively chardonnay – come from a vineyard only one hectare in size, surrounded by high walls right in the heart of Rheims. Its constant microclimate (it is always a little warmer than the rest of Champagne) and the very chalky soil have enabled chardonnay grapes to be grown here for generations. Cellar master Hervé Dantan visits the precious vines daily, using traditional methods to take care of them, respecting nature's cycles and maintaining the vitality of the soil.
To meet the incredibly high quality requirements of Lanson, only the best grapes are selected for Clos Lanson. The grape juice comes exclusively from the first pressing. After several months' vinification in oak barrels from the Argonne forest, Clos Lanson 2006 then spent seven years maturing in the bottle on the lees. After disgorging, the bottles were stored for several years in cellars where they can best develop and mature to perfection.
Only 7870 bottles of this extraordinary vintage Clos Lanson 2006 champagne were produced and packaged in luxury wooden boxes – in homage to the wine's storage in oak barrels during the winemaking process.