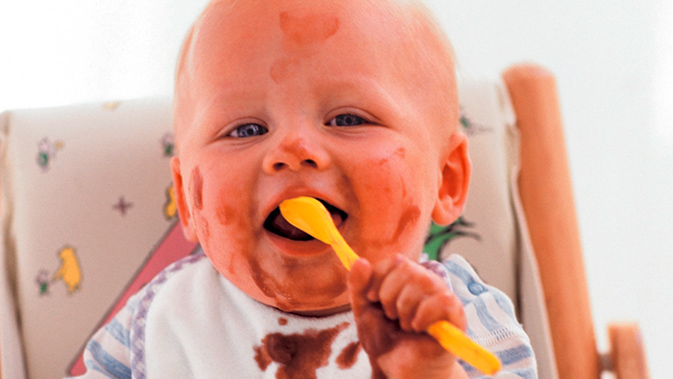 Prepare healthy baby and infant food with the Miele steam oven
Natural tasting food from the beginning!
In order to grow up and explore the world, physical activity, love and balanced nutrition are extremely important in the first years of life Of course food for children should be delicious, rich in variety and healthy.
Especially the youngest need meals rich in vitamins and minerals while growing. These are predominantly contained in vegetables, fruits, potatoes and grains, milk and dairy products as well as meat and fish.
Babies especially like food that has been freshly prepared at home. And it's so easy with a Miele steam oven!
Steam cooking with Miele - simple and easy, tasty and healthy!
Food is cooking in a way that preserves vitamins and minerals better than conventionally cooked foods.
In addition, the natural taste of the food remains intact.
More vitamins and minerals and more flavour!
Four criteria that are important for the quality of enjoyment were evaluated by laboratory tests according to a scientific points system (appearance, taste, aroma, consistency).
The result: Steam cooking is the tastiest and healthiest way to cook vegetables - regardless whether fresh or frozen.
And: gentle cooking with steam, for example, will preserve the structure and typical taste of broccoli.
Research Institute for Infant Nutrition in Dortmund
Our recipes are based on recommendations for homemade baby food by the German Research Institute for Infant Nutrition in Dortmund.
All of the menus were refined, tested hands-on and tasted by employees of the institute for cooking in a Miele steam oven.
In doing so, an important criterion was that all recipes could be prepared quickly and that the ingredients are easily available.
Bon appétit to you and your children!
You can easily order the how-to manual in our online shop under the heading "Cookery books".